5 Secrets to Baking the Most Incredible, Irresistible Cookies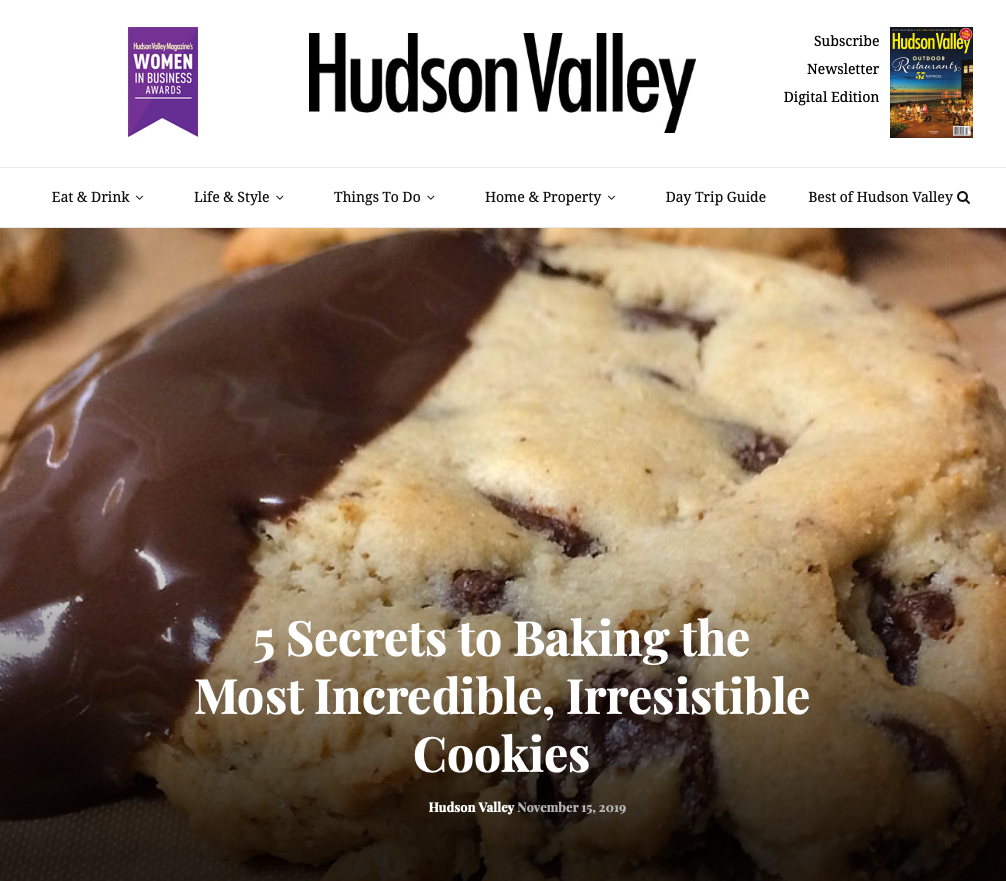 1. Ingredients Matter 
Imitation extracts often taste strongly of alcohol and pure extracts (especially vanilla) are worth the extra cost. Similarly, all chocolate is not created equal. Use a quality brand chocolate (Callebaut, Valrhona, Guittard) for chips, cocoa powder, chunks, couverture, etc.
2. Texture is in the Technique
For Chewy Cookies
Recipes with a higher ratio of brown sugar to white sugar typically yield a chewier product. Because of the addition of molasses to granulated white sugar, brown sugar introduces more moisture and depth of flavor into the finished cookie. Another trick is to substitute cake flour for all-purpose flour.
For Crispy Cookies
Recipes that use all-purpose flour typically produce a crispier cookie. If you're looking to modify an existing recipe, try decreasing the amount of flour and increasing the amount of butter and the baking time for a crunchier texture.
3. Don't Overwork the Dough 
Mix the dough just enough to incorporate ingredients, then wrap it and let it rest in a cool area for 30 minutes or so prior to cutting. This will help the dough to maintain its cut shape when it's baked.
For cut-out cookies, be sure to maximize the number of cut-out cookies each time you roll out the dough. Every time you re-roll it, you run the risk of overworking the gluten in the flour, creating a tough cookie that won't hold its shape consistently.
4. Invest in Nonstick Cookware
Parchment paper will also get the job done, but a nonstick baking sheet or a silicone baking mat eliminates the need for nonstick spray, bakes evenly, cleans easily, and lasts a long time, so it's less wasteful and saves money in the long run.
5. Waste Not 
Both roll-out doughs and cut-out doughs can be made in bulk, portioned out, wrapped, and refrigerated (or even frozen) for later use, similar to pie crust. And if you happen to overwork some dough, bake it anyway; you can crumble it and use it as a topping for ice cream, pastries…whatever your sweet tooth desires
Hudson Valley November 15, 2019